K.I.C.K. Month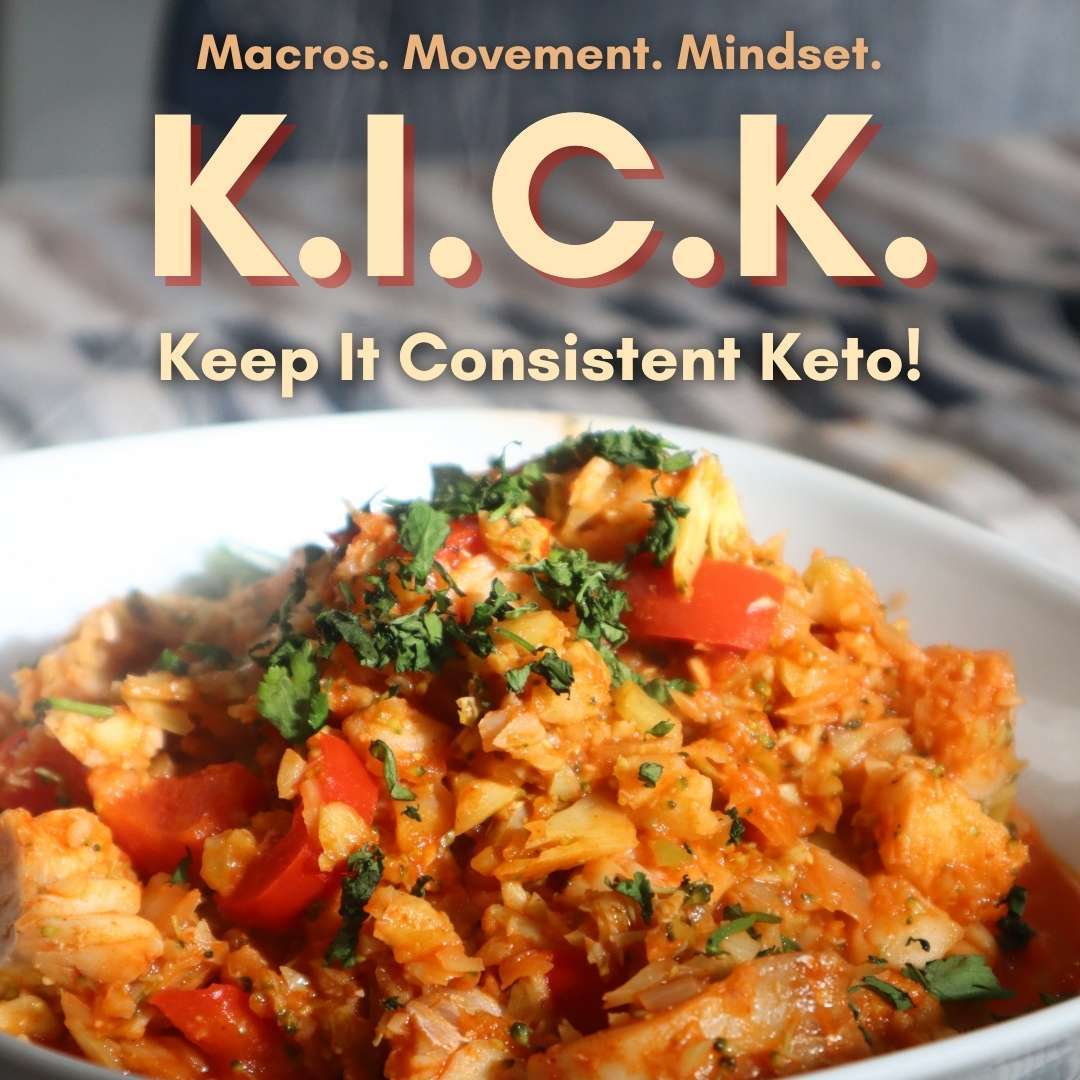 We believe keto is simple.
We help our members create their lifestyles focusing on Macros, Movement & Mindset. With K.I.C.K, you'll have an insight into our membership for one month; succeed in your low carb / keto lifestyle with our daily mix of cooking sessions, exercise classes and in-depth discussions.
Want to join us?
So... what's planned?
The next K.I.C.K. month begins on Wednesday 29th December.
Click the left / right arrows to see the four-week timetable of current K.I.C.K. month to see what you can expect!
Book my space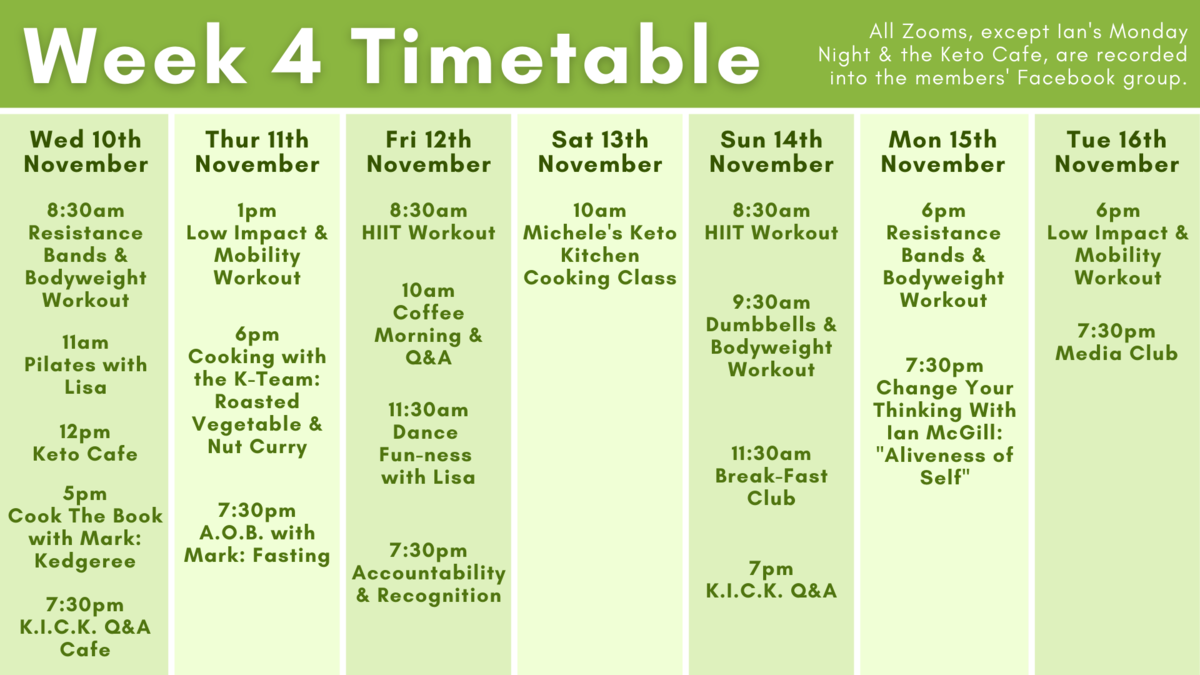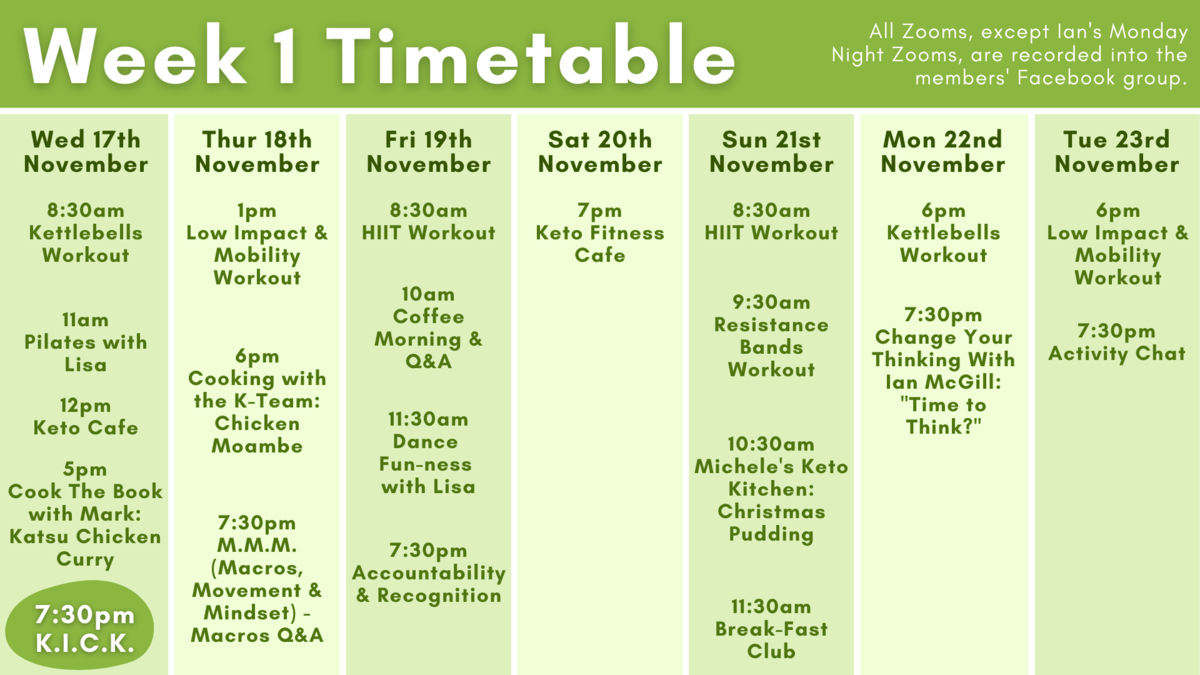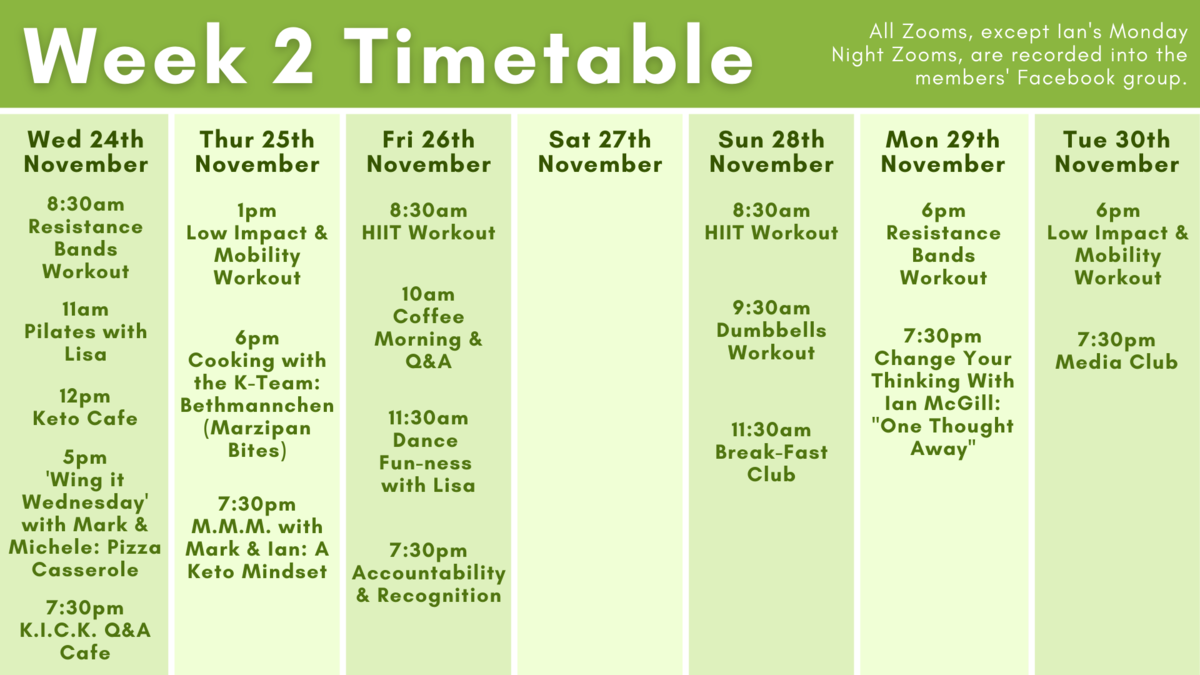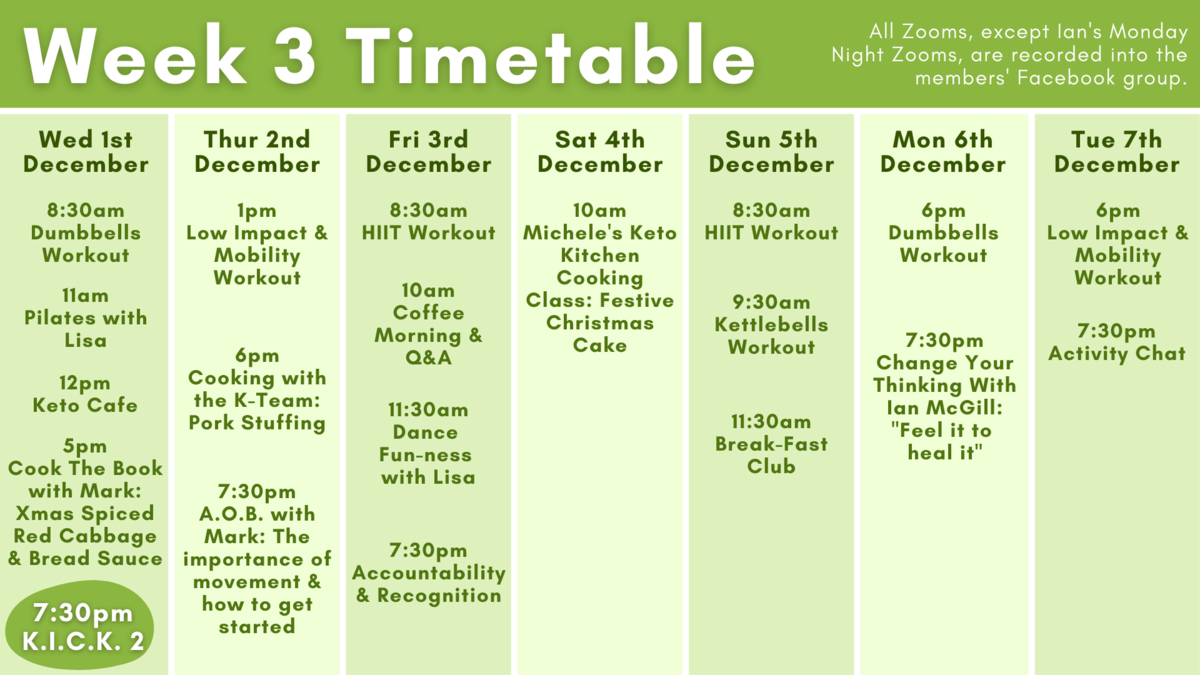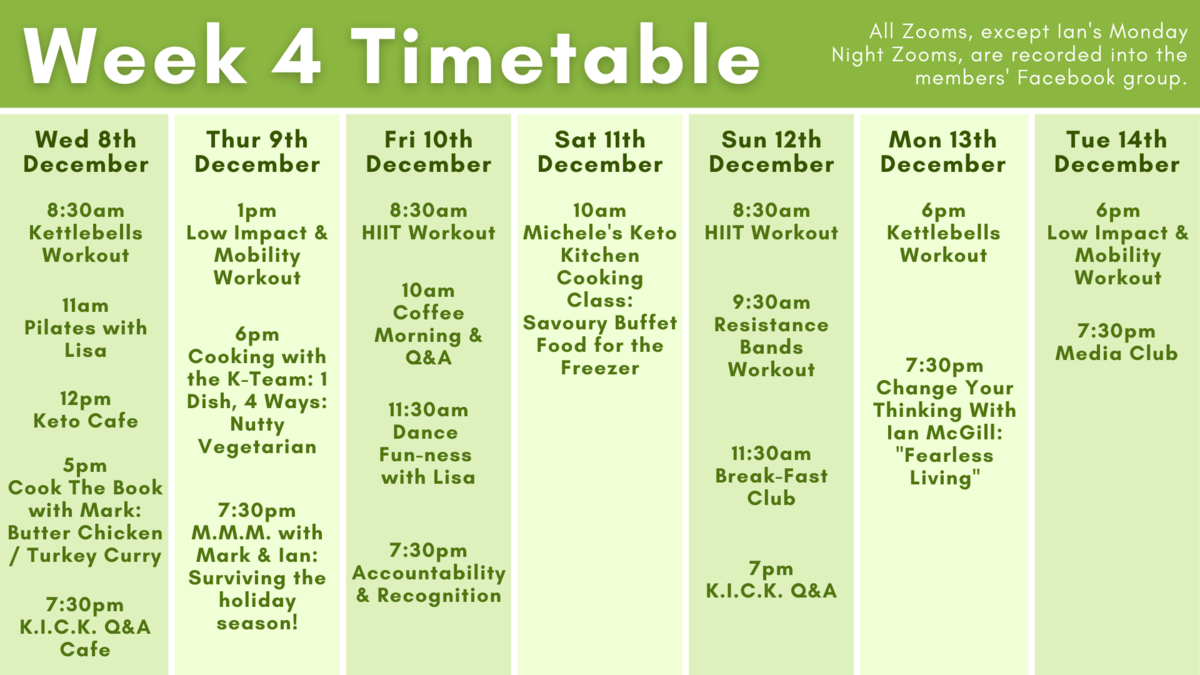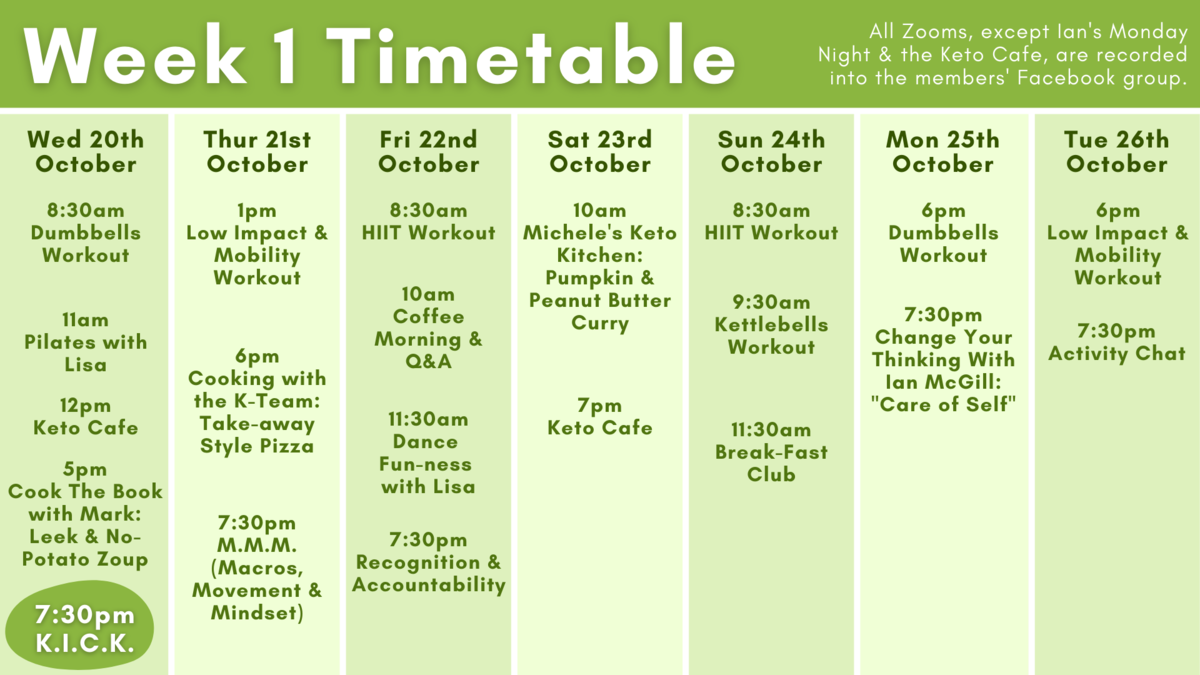 Once the K.I.C.K. month has finished, you will have the opportunity to remain in the members group by becoming a member (either monthly subscription, or through an annual or lifetime package).
There are no hidden fees with any of the K.I.C.K. tickets or membership options.
Learn more about our membership
Members already have access to the K.I.C.K. programme, as well as the members' website. So what's the difference between the K.I.C.K. ticket and £9.99 membership subscription? Well, consider the K.I.C.K. ticket as a way to 'trial' our membership without signing up to a subscription straight away.