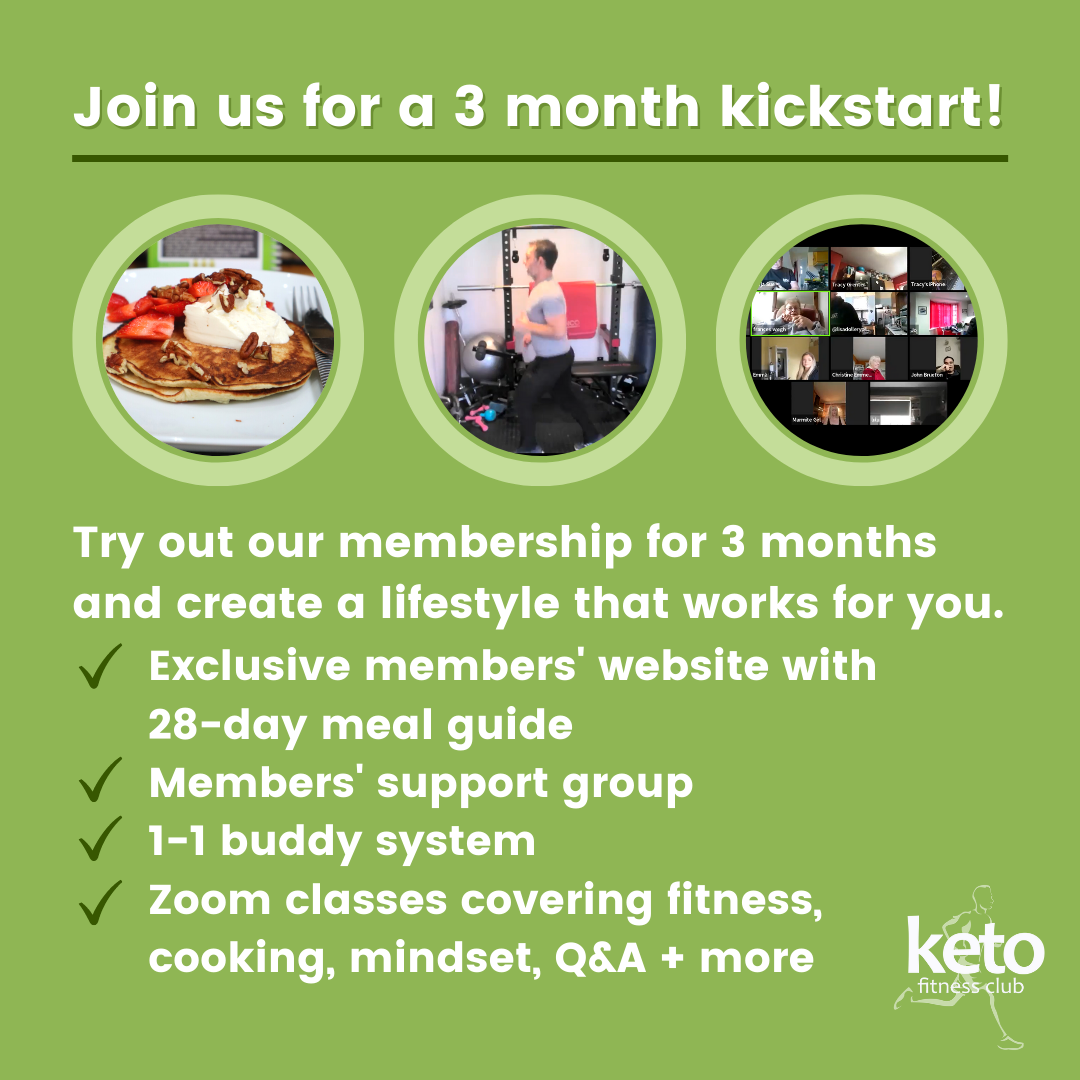 Trial our membership for 3 months!
 We know there will be many wanting to get started / restarted with their Keto / Low Carb journey in the next few days and may benefit from a little extra support.
3 Month Kick-start
We have an app!

Quickly find all of our content including our free UK recipe library, starter information, YouTube videos, podcast episodes, blogs and more.

Download now (it's free)

Live Cooking

Every week, we upload a new timetable with the times of our Facebook & YouTue Lives. Check out this week's timetable via the link below.

Facebook & YouTube Lives

Keto Fitness Club Membership

We'll help you create a lifestyle that works for you with group accountability, cooking & exercise classes and additional information on our Members' Website.

Learn more about our Membership
Check out our latest YouTube video!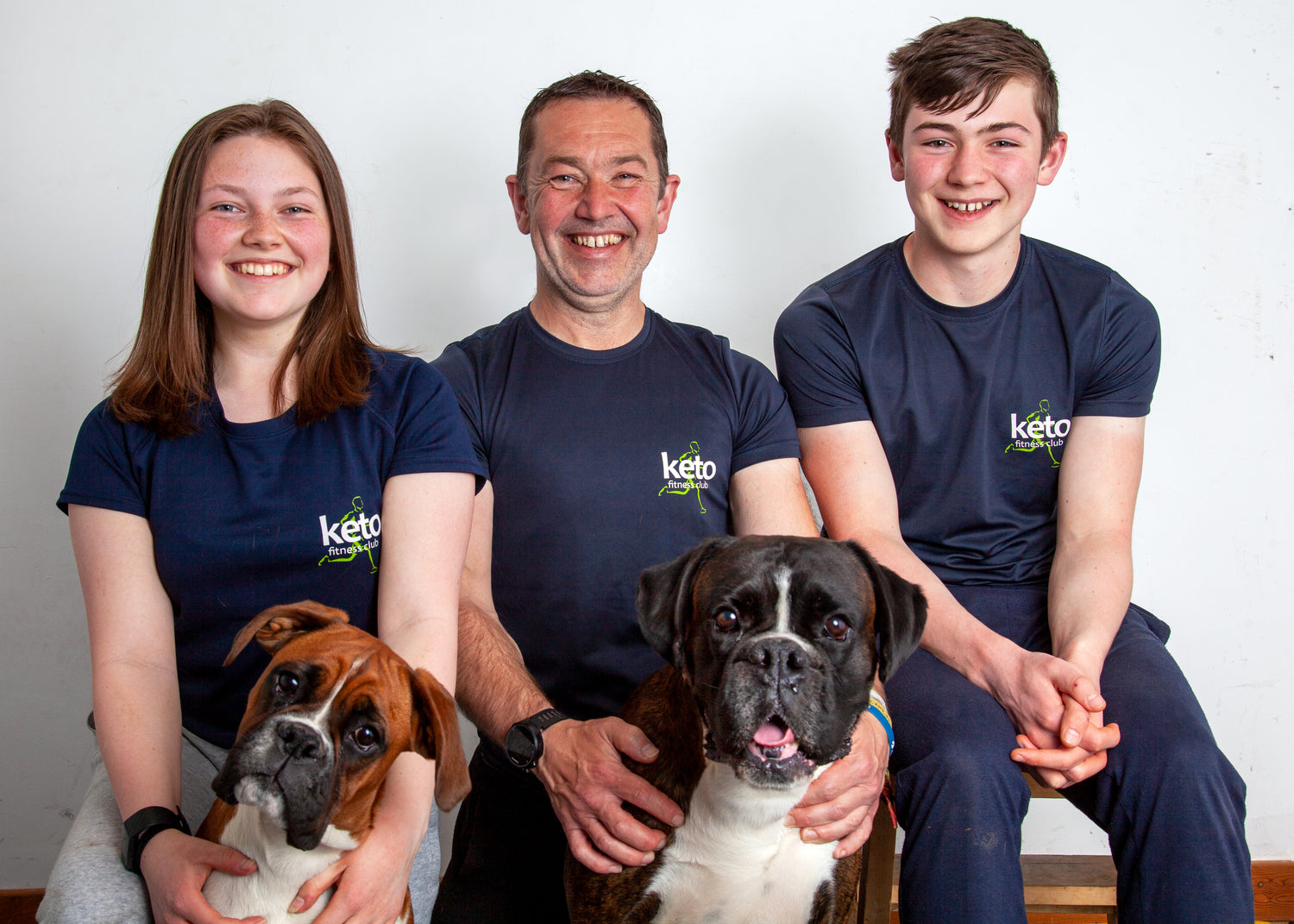 We believe keto is simple.
Once you have the right information with easy-to-follow recipes, using ingredients found in UK stores, keto doesn't require hours in the kitchen. It's just delicious food providing your body with the nutrition it needs.
We are committed to building a community rooted in positivity and support, celebrating the highs and embracing the lows.
Welcome to Keto Fitness Club.