Keto Fitness Club Membership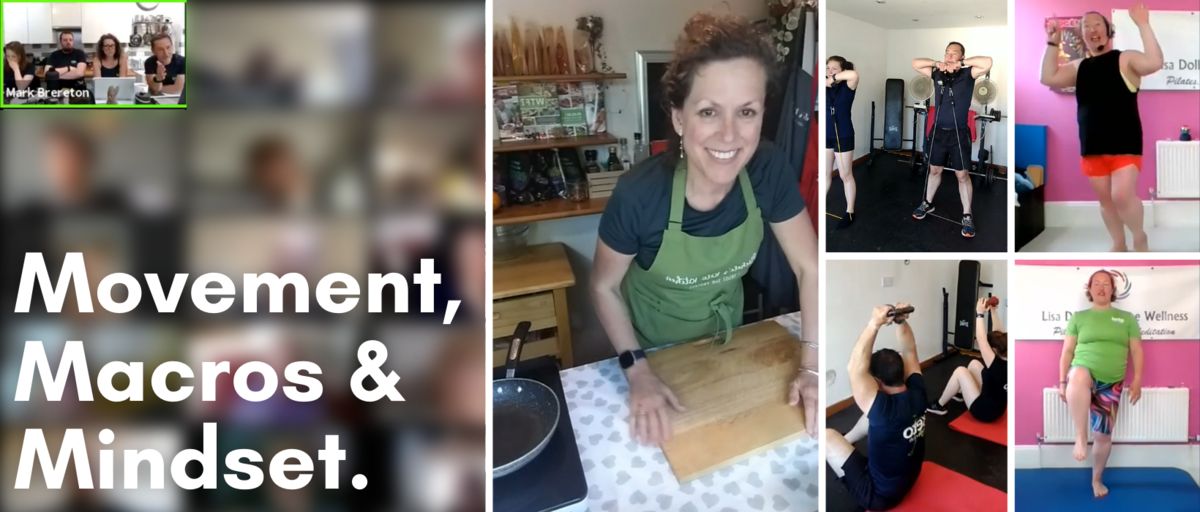 We are committed to building a community rooted in positivity and support, celebrating the highs and embracing the lows.
Our members get exclusive discounts on product launches, access to our affiliate programme, members' website and private Facebook support group, plus:
Zoom fitness classes for all abilities.
Monday 6pm: Bodyweight & Dumbbells Workout
Tuesday 1pm: Low Impact & Mobility
Wednesday 8:30am: Kettlebells & Resistance Bands Workout
Wednesday 11am: Pilates with Lisa
Thursday 1pm: Low Impact & Mobility
Friday 8:30am: HIIT Workout
Friday 11:30am: Dance Fun-ness with Lisa
Sunday 8:30am: HIIT Workout
Sunday 9:30am: Bodyweight & Dumbbells Workout
All about food... from cooking classes to macro calculating.
Free access to any KICK Workshop to learn about macros, ask questions, or for a reset!
Wednesday 6pm: Keto & Spice Cooking Session with Mark
Thursday 6pm: Keto Ninja Kitchen with the Associates (Ninja cooking appliance not required)
Saturday 10am: Michele's Keto Kitchen - make everything from a full three course meal to a celebration cake!
28 day meal guide, exclusive to the members' website
All of our cookbooks in eBook form, available to download for free on the members' website.
Coming soon: First access to the Keto Fitness Club App
Monday 7:30pm: Explore why we think the way we do with Ian McGill, Transformational Coach.
Tuesday 7:30pm: Alternating between Book Club & Activity Chat - share science or interesting finds in the low carb / keto world, or talk all things activity.
Thursday 7:30pm: Alternating between AOB and MMM - discuss hot topics and the three M'S with Mark & Ian.
Friday 10am: Coffee Morning - Chat with like-minded keto-ers and ask any questions for group support.
Friday 7:30pm: Accountability & Recognition - Celebrate the highs and embrace the lows.
Sunday 11:30am: Break-fast Club: Just like the coffee morning, this is a chance to ask any questions or sit back with a cuppa and have a chat :)
All members' zooms, except Ian's Monday night sessions, are recorded and available to watch on replay.